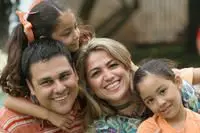 Raise your child with courage, compassion, and character!


Join Mollie Thorn, Licensed Professional Counselor, at the Pinnacle Center. Ms. Thorn has over 21 years of experience as a family therapist. She also has over 35 years experience as a presenter for numerous community groups, PTA's, local & state professional groups, and national professional associations on a wide range of mental health topics, including parent-child relationships, marriage & family counseling, parent education, conflict resolution, and peer mediation. (And Mollie is a parent of adult children, and a grandparent!)

This four session workshop is designed to support and enhance your personal growth as a parent through training in techniques for addressing common concerns during childhood development.

In this workshop, you will have an opportunity to:
Gain insight into your child's behavior and why children sometimes ignore the consequences of their behavior. Examples of the real life difficulties that you or other parents are encountering will be discussed and solutions will be explored;
Strengthen your own abilities and inner resources for making a difference in your child's life; and,
Bring out the best in yourself and your child.
Consultation will be offered in a small group setting, in four, two-hour workshops in the evening:

Before participating in the workshop, each participant will sign a statement ensuring his or her commitment to treat the discussions within the group in a confidential manner. The fee for the four session workshop is $160 per individual or $225 per couple.

For further information, call Mollie Thorn, Licensed Professional Counselor, at 301-751-5370
or email at [email protected] . Please remember that email is not a secure form of communication.