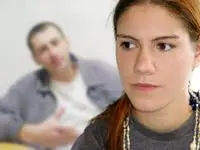 We have an anger management class for adults who have experienced trouble due to their temper or underlying anger. The class is specifically geared towards adults who are struggling with multiple stressors in their lives. The class is designed to support and enhance personal growth through training in anger management. The instructor will emphasize skill building to strengthen sensitivity, communication, stress management, and conflict resolution.
In this class, you will have an opportunity to connect in a safe and confidential setting. An important goal will be to help you explore and practice specific skills for managing anger effectively. In the class you will have guided opportunities to reinforce and internalize these skills. The group process will be used to help you bring out the best in yourself and others.
Before joining the group, each participant will sign a statement ensuring his or her commitment to develop effective interpersonal problem-solving skills. Successful completion of the course is dependent on the participant's success in keeping this commitment. In cases where additional help is needed, referrals will be made for inpidual assessments, psychotherapy, and/or family counseling.
For further information, contact Danya Gordon at
[email protected]
or 240-508-2996.
Click here for a copy of the flyer