Welcome
DUE TO PERSONNEL LIMITATIONS, WE WILL NOT BE ABLE TO CONDUCT PSYCHOLOGICAL TESTING UNTIL FURTHER NOTICE.
POLICE AND PUBLIC SAFETY EVALUATIONS WILL CONTINUE.
Our psychologists, social workers, and counselors come from many different backgrounds, viewpoints, and areas of expertise. As professionals, we are ready to help you in a compassionate and respectful manner with the most difficult problems. We support social, economic, gender, ethnic, and racial justice, as we view our work as an extension of those ideals.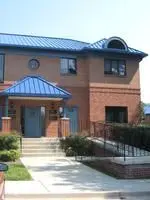 We have extensive experience treating a variety of problems to include depression, anxiety, family troubles, marriage and relationship tension, parenting issues, and difficulties related to childhood and adolescence. We are capable of working with you in person at our offices, or via teletherapy for your convenience.
Our goal is to enhance your personal satisfaction, to strengthen your family ties, and to help you cultivate solid social relationships.
We respect your privacy and will keep your information confidential.To schedule an appointment, complete the appropriate online registration link on the left side of this page. Please be aware we do not accept all insurances. You can see the ones we do accept by clicking on the "Insurances We Accept" link.

For billing questions, contact our billing department at [email protected].


Please see the maps below for our two convenient locations in Charles County (Waldorf) and Montgomery County (Gaithersburg), Maryland.